Light Duty Racking System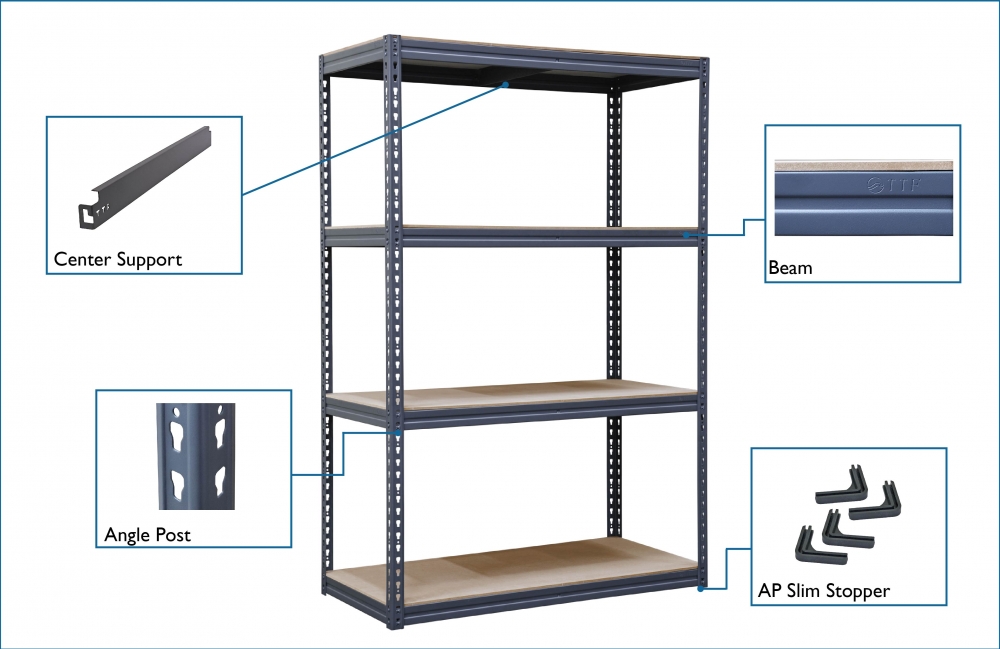 TTF Rakku Boltless Rack
---
TTF Rakku
---
Specifications : 
Description

Height (mm) 

1828

2130

2435

3040

 
 Depth (mm) 

300

400

450

600

 
Length (mm) 

900

1200

1500

1800

2400

Shelve Level 

2

3

4

5

6

Decking
Material 

High Density Fiber Board (HDF) 

Loading
Capacity (kg)

100kg - 400kg UDL/ level

Colour 
Matte Dark Gray 

        
Rakku Boltless Rack our new design of rack are further development from our exising Boltless Rack Concept, come with various choice of sizes. TTF Rakku Boltless Rack is designed for shop and retail usage. They have decking materials made of HDF Board. It comes with Millimetres (mm) measurement. 

TTF Rakku Boltless Rack is semi-customizable due to the various sizes available and finds a configuration that fits the specific layout of your shop. Whether it is small size of TTF Rakku Boltless Rack unit or large, TTF Rakku Boltless Rack helps to increase vertical space usage by achieving the S.T.E.M philosophy. 
 
You May Be Interested In