Warehouse Racking System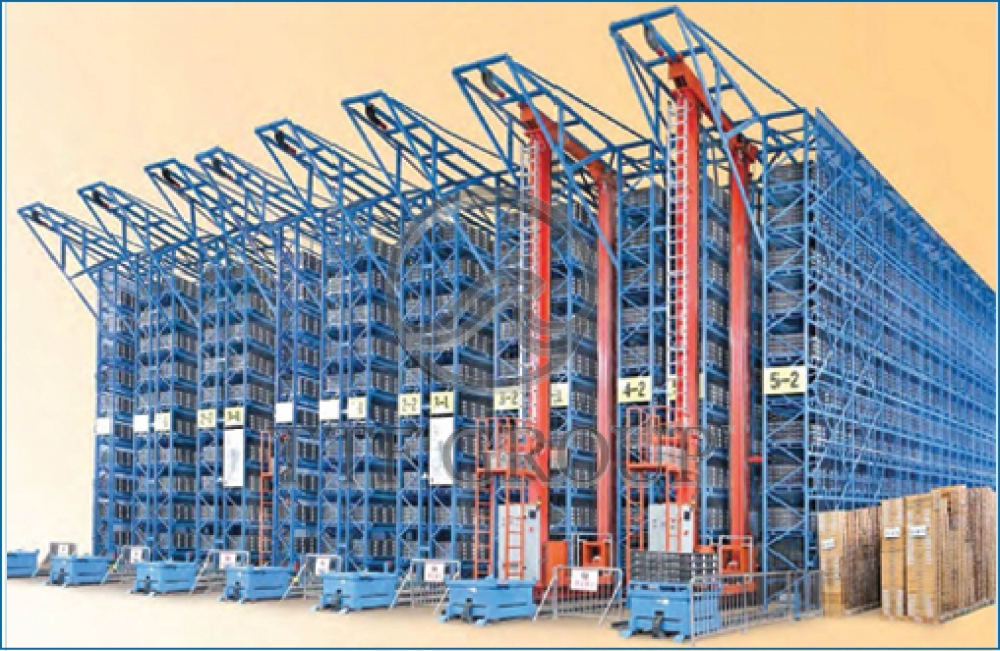 TTF Automated Storage & Retrieval System
---
TTF Automated Storage & Retrieval System
---
Descriptions :
The TTF AS/RS System consists of assembly racking and welding racking. Complimented by passage stackers, conveyor system and computer control system, it guarantees the fullest space utilization, handling machanization and storage management modernization.
ASRS Concept Structure
Beams / Bracket type racking with high steel quality for whole assembly structure.

Steel pallet to load goods with strong loading capacity and better rigidity.

Main components of racking being manufactured in high precision production.

Installation done by certified engineers and technicians at site.
ASRS Benefit Highlights
High storage density degree vs space.

Increased variety of goods stored.

Micro warehouse cells stock check.

Maximum store space utilization.

High rise warehouse structure.

Minimum land space utilization.

High automatic operational speed.

Minimum manual stock handling tasks.

Minimum stock damages and losses.

Application for industry 4.0 implementation.

Interface syncing with mainframe ERP / SAP.

Auto database logs and ISO reporting formats.

Real time inventory management.

Increased inventory stock accuracy.

Increased warehouse overall efficiency.

Short ROI period of approximately 2 to 3 years.

High rate of increased operation efficiency.

Skilled workers development via technology.
Custom Design System

Planning Stage
Custom design for warehouse layout and spacing optimization blueprint by site visits and technical discussions.

Designing Stage
ASRS components technical selection by engineers in engineering division to meet customer requirements.

Manufacturing Stage
Manufacturing of selected components according to configured mode and design drawings.

Installation Stage
Assemble, install & debug od mechanical structure and electrical control system at customer site.

After Sales Stage
Techincal support / services at site and remote online maintenance by professional engineers at your requests.


Design Highlights
Racking System
Optimized sectional design

High quality steel material

Pitch adjustable 75mm upright

Strengthen by bolts & nuts

High intensity & good stability

Epoxy powder coated surface
Stacker System
(1) Operation control mode - Computer monitoring & controlling system
(2) Operator schema - Online auto / Manual / Maintenance mode
(3) Auto address mode - Laser / Rolling / Barcode addressing / Communication mode Infrared / Wireless
Stacker Crane
Single / Double mast structure

Stable & reliable operation

Vector frequency driver

Encoder position controlling

Real time tracing of pallets

Touch screen easy operation



Conveyor System
Roller conveyor

Chain conveyor

Lift & transfer conveyor

Palletizing conveyor

Depalletizing conveyor

AVG lane conveyor

Shuttle lane conveyor
You May Be Interested In